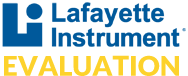 VERTIMETRIC JUMP ASSESSMENT SYSTEM WITH TABLET
Model 01111
DESCRIPTION
The VertiMetric utilizes accelerometer technology to analyze and interpret a subject's vertical jump height and power delivered by the lower extremities. With the VertiMetric, users are no longer required to go through setup of large wall mounted apparatuses or to land on small mats. The user simply straps the accelerometer to his or her leg and jumps.
The VertiMetric is the ideal device for measuring and recording vertical leap and leg power for fitness evaluations, athletic combines, and university research. Its portability, wireless transmission, and storage capability give you the perfect combination of a quick and easy to use hand held device that also provides the flexibility to store and analyze your data.
Model 01111 contains a VertiMetric device and an Android tablet. For users who already have a tablet, Model 01111S is available with only the VertiMetric device.
SPECIFICATIONS
VERTIMETRIC DEVICE SPECIFICATIONS
Bluetooth Classic/BLE compatible
Power: 1 Li-Ion battery
Charge Time: 1 hour
Battery Life: 10 hours (on)
Auto Shut-off: After 5 minutes of no Bluetooth connection
Power Consumption: 1/4 Watt
Resolution of ± 1 inch
Weight: 55 grams (.12 lbs.)
Dimensions: 2.68" x 2.13" x .71"
Temperature range: -40° C - 85° C
FEATURES
Utilizes LEval, an Android™ app for gathering and saving jump data
Use of air time to determine jump height
Accurate to within ±1 inch
Adjustable ankle strap
Leg Power calculations completed using the Sayers Formula
Selectable units (English, Metric)
Evaluates subjects with up to 5 jumps per test
Rechargeable Li-ion battery with approximately 10 hours of operation
RELATED PRODUCTS
VERTIMETRIC JUMP ASSESSMENT SYSTEM

Model 01111S
The VertiMetric uses an accelerometer that is connected to a tablet to score and save jump sequences.
Copyright © 2009 - 2019 lafayette Instrument Company. All Rights Reserved.