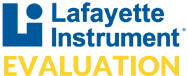 ACUMAR ACCESSORY RULER ATTACHMENT
Model ACU010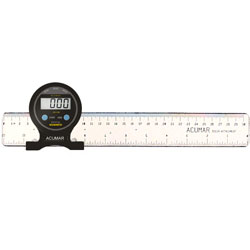 DESCRIPTION
Digital Inclinometer may be attached to the ruler. The measurement axis may be rotated 90°, electronically, to read angles with respect to the vertical axis. Use for orthopedic, podiatric, chiropractic, x-ray film evaluations.
REQUIRED ACCESSORIES
ACUMAR SINGLE DIGITAL INCLINOMETER

Model ACU001
Compact, handheld unit features large digital display for easy reading. Store measurements with the hold button, and review maximum, minimum and average values.
ACUMAR DUAL INCLINOMETER FOR JOINT MEASUREMENT

Model ACU002
Package contains both a Digital Inclinometer and a Companion Unit with connecting cable.
Copyright © 2009 - 2021 lafayette Instrument Company. All Rights Reserved.