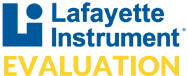 ACUMAR WIRELESS COMPUTER INTERFACE
Model ACU011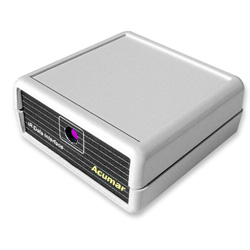 DESCRIPTION
Optional infrared wireless computer interface simplifies data transfer from inclinometer to a computer. Calculates Max ROM, Average ROM, Standard Deviation, and Percent of Norm. You can also print summary and history reports for insurance reimbursement.
SPECIFICATIONS
MINIMUM COMPUTER REQUIREMENTS
One (1) GHz processor or faster
512MB RAM
Windows XP, with Service Pack 3, or better
REQUIRED ACCESSORIES
ACUMAR SINGLE DIGITAL INCLINOMETER

Model ACU001
Compact, handheld unit features large digital display for easy reading. Store measurements with the hold button, and review maximum, minimum and average values.
ACUMAR DUAL INCLINOMETER FOR JOINT MEASUREMENT

Model ACU002
Package contains both a Digital Inclinometer and a Companion Unit with connecting cable.
Copyright © 2009 - 2020 lafayette Instrument Company. All Rights Reserved.