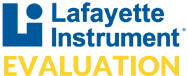 BUHL SPIROMETER
Model 12-1710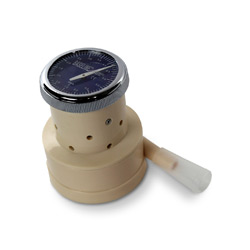 DESCRIPTION
The Buhl Spirometer comes standard with 100 disposable mouthpieces. It is an inexpensive spirometer for screening large populations. The subject simply blows into disposable mouthpiece and the indicator registers forced vital lung capacity up to 7 liters. Reading stays at maximum until reset. It can also be used as an incentive exerciser for respiratory problems.
SPECIFICATIONS
Product Dimensions: 6 x 4 x 1 inches
Shipping Weight: 15.2 ounces
Copyright © 2009 - 2020 lafayette Instrument Company. All Rights Reserved.