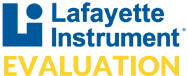 ELECTROMYOGRAPHY MODULE
Model 73201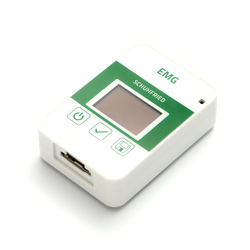 DESCRIPTION
When the sensors are attached as close as possible to the recording point only very short cables are needed. Recording is possible from two EMG channels per module.
Recording of the action potentials of the muscle using disposable electrodes.
For incontinence training rectal and vaginal electrodes are used to measure the parameters at the recording points. Slow and fast muscle fibers can be measured using different frequency ranges.
SPECIFICATIONS
MODULE SPECIFICATIONS
Channels: 2
Notch Filter: 50/60 Hz - and anti-aliasing filter 8th order
Resolution: 24 bit
Input impedance: > 2 GOhm
Reference Voltage: driven right leg electronic
Date Rate: 1000S/s Sample Rate per Channel
Measurement Range: ± 2400 μV
OPTIONAL ACCESSORIES
EMG CABLE SET FOR BIOFEEDBACK MODULE

Model 73301
EMG Cable set for 2 channels for use with 73201 EMG Module.
EMG CABLE FOR VAGINAL / RECTAL ELECTRODE

Model 73302
Connector cable for EMG Module to Vaginal and Rectal electrodes.
RECTAL ELECTRODES

Model 73303
Measurement of muscle tension for incontinence training.
VAGINAL ELECTRODE

Model 73304
Electrode for measurement of muscle tension in incontinence training.
Copyright © 2009 - 2020 lafayette Instrument Company. All Rights Reserved.