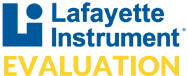 HEART RATE VARIABILITY
Model 73113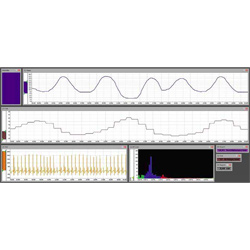 DESCRIPTION
The training focuses on coherence of breathing, pulse, and blood pressure. Three different types of training are offered for this (baroreflex training, coherence training, and RSA training).
APPLICATIONS
Reduction of Psychological and Physiological Tension
Psychosomatic Disorders
Support for the Treatment of Cardiac Diseases
Psychovegetative Exhaustion
Insomnia
High Blood Pressure
Coping with Stress and Anxiety
REQUIRED ACCESSORIES
BIOFEEDBACK XPERT BASIC SOFTWARE MODULE

Model 73100
The Basic Software is used for storage of database information, settings, and other session improvements such as basic training exercises.
MULTI-PARAMETER MODULE

Model 73200
Module used for the measurement of Skin Conductance, Pulse, Temperature, Heart Rate Variability, and Motility.
SENSOR FOR SKIN CONDUCTIVITY, PULSE, TEMPERATURE, AND MOVEMENT

Model 73311
This is a multi-sensor which can be easily attached to a single finger. The sensor includes Skin Conductivity, Pulse, Temperature, and Movement.
HEART RATE VARIABILITY SENSOR

Model 73312
Heart Rate Variability Sensor applied via a single finger or an armband with disposable electrode.
OPTIONAL ACCESSORIES
RESPIRATION MODULE

Model 73202
Module for acquisition of respiration rate and breathing pattern. Comes with breathing belt.
Copyright © 2009 - 2020 lafayette Instrument Company. All Rights Reserved.