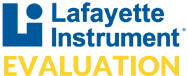 MOBIL-AIDER
Model MA-100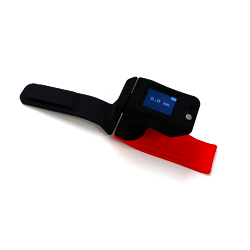 DESCRIPTION
The Mobil-Aider is a portable measurement device designed to quantify joint translation. The device is designed to contour to five joints (shoulder, elbow, wrist, knee, and ankle) to provide quantitative information about joint mobility without deviating from standardized manual techniques. The device gives a digital readout in millimeters to provide both maximal (mode A) and real-time (mode B) quantification of the linear translation.
What does the Mobil-Aider score?
Mode A: Holds the maximal reading for several seconds before resetting to zero. This mode was designed to assess joint mobility.
Mode B: Provides real time readings at any point in time. This mode was designed to provide feedback during joint mobilization techniques, i.e. stay within concern ranges from given mobilization grade.
Has the Mobil-Aider been validated?
Yes, the device been compared to a "gold" standard, the Zeiss Zoom Microscope, for accuracy and reliability: ICC & Pearson correlation = 0.986; Cronbach alpha reliability = 0.992.
Data has been published in 2 peer-reviewed journals.
Gulick, DT. Proof of Concept: Taking the Guessing Out of Assessing Knee Stability. International Journal of Sports and Exercise Medicine. June 2019
Gulick, DT. Reliability and Validity of an Innovative Device for ACL Testing: The Mobil-AiderTM Journal of Sport Rehab. May 2019
System Includes
Mobil-Aider device
Leg Extension attachments with straps
Charging Unit
Carrying Case
FEATURES
Measures knee translation (ACL)
Quantifies joint mobilization techniques
Contoured attachments for shoulder, elbow, wrist, knee and ankle
Uses standard clinical techniques to minimize the learning curve
Real-time digital display of linear displacement in millimeters
Ability to assess knee translation
Ability to render consistent joint mobilizations
Copyright © 2009 - 2022 lafayette Instrument Company. All Rights Reserved.