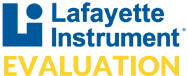 TOLERANCE TEST
Model 73109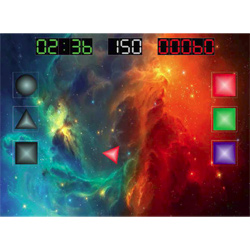 DESCRIPTION
It is the objective of the program to recognize how the client reacts in active stress situation.
The client uses a mouse click to evaluate the shape of a geometric shape that moves on the screen, accompanied by an acoustic signal. The computer continuously adjusts the speed of the presentation to the current performance of the client. This creates the optimum level of persistent stress.
APPLICATIONS
Stress Management
Psychosomatic Stress-Related Problems
Psychophysiological Stress Tolerance
REQUIRED ACCESSORIES
BIOFEEDBACK XPERT BASIC SOFTWARE MODULE

Model 73100
The Basic Software is used for storage of database information, settings, and other session improvements such as basic training exercises.
OPTIONAL ACCESSORIES
MULTI-PARAMETER MODULE

Model 73200
Module used for the measurement of Skin Conductance, Pulse, Temperature, Heart Rate Variability, and Motility.
ELECTROMYOGRAPHY MODULE

Model 73201
Records the action potentials of the muscle using disposable electrodes.
RESPIRATION MODULE

Model 73202
Module for acquisition of respiration rate and breathing pattern. Comes with breathing belt.
Copyright © 2009 - 2020 lafayette Instrument Company. All Rights Reserved.