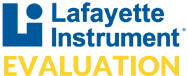 UNIVERSAL TIMER AND SOFTWARE
Model 35930
DESCRIPTION
Designed to assist researchers with the task of recording subject information and measurements, the USB Timer and Software allow users to setup crucial timing/counting experiments and record results straight to the computer. A great choice for quick and easy setup for tasks such as the Margaria-Kalamen power test or a shuttle run. Each timer unit can accommodate four switch inputs and multiple units can be connected to one PC. The software provides a database to store subject information and corresponding results. Easy reporting tools present or export the data in any format for further analysis.
FEATURES
Millisecond timing resolution
Used with switch mats, IR gates, push buttons, and more
Four inputs per unit
Multiple units can be connected to a single PC
Create your own timing experiments
Single and Multiple subject testing modes
Simple USB to PC interface
Easily view subject or group results in custom reports
Copyright © 2009 - 2020 lafayette Instrument Company. All Rights Reserved.