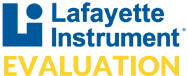 PROFESSIONAL VISION TESTER WITH PERIPHERAL TEST WITH 220V/50HZ POWER SUPPLY
Model 14019A*C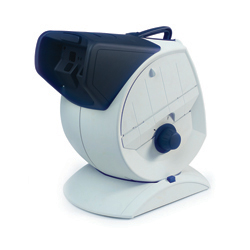 DESCRIPTION
This product is for countries requiring 220-230V AC 50 Hz operation with localized AC mains cord. International pricing will apply.
This Vision Tester has the ability to screen under a variety of conditions, including monocular, binocular, near, distance, daytime, nighttime, and as a peripheral vision test. It is lightweight, portable, and features a convenient light-emitting diode (LED) lighting system. Adult and pediatric visual acuities, color and depth perception, as well as vertical and lateral phorias can all be tested. These visual screening devices conduct simple, accurate, and repeatable tests in less than five minutes.
Boasting unsurpassed homogenous illumination, two independent viewing ports for distance (20 feet) and near (18 inches) testing, and a washable, scratch-resistant surface made from Acrylonitrile Butadiene Styrene (ABS) plastic.
INCLUDES
Manual control
Accessories kit
One (1) standard slide package
Peripheral vision test
FEATURES
Uncomplicated test sequence that requires only five minutes for ancillary office staff to conduct.
Choice of standard vision testing slide packages intended for a variety of specialty areas, including ophthalmology, optometry, public health, schools, clinical trials, driver licensing, and more.
Test slides made from photographic film placed between two glass plates that produce long-lasting, high-quality images.
Visual screening and peripheral vision test standards that meet the standards set by the American National Standards Institute (ANSI).
A distance/near lens system with two separate viewing apertures for accurate distance and near testing (20 feet and 18 inches, respectively). Testing between near and distance is also available in 20, 22.5, 26, 31.5, and 39.5 inches.
Custom slide packages include Ophthalmic Prescreening, Driver Rehabilitation, Medical with H.O.T.V., Medical with Michigan Preschool, Industrial with Purdue Job Standards Book, and the International with Job Standards Book.
RELATED PRODUCTS
PROFESSIONAL VISION TESTER WITH 220V/50HZ POWER SUPPLY

Model 14019*C
This precision built stereoscopic instrument is designed for rapid and concise measurement of visual performance.
PROFESSIONAL VISION TESTER WITH PERIPHERAL TEST

Model 14019A
This precision built stereoscopic instrument is designed for rapid and concise measurement of visual performance.
Copyright © 2009 - 2020 lafayette Instrument Company. All Rights Reserved.