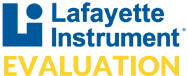 LAFAYETTE TIMING GATE SYSTEM
Model 63502IR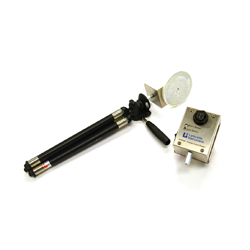 DESCRIPTION
The Lafayette Timing Gate System generates an infrared beam that is reflected back using the supplied retroreflective target. When the beam is broken a low signal is output for use starting or stopping the LIC series of clock/counters.
Kit Includes
Timing Gate System
High Intensity Reflector
Two Tripods
Screwdriver
SPECIFICATIONS
2 x AA batteries
Battery life: ~75 hours
Weight:
Dimensions:
Maximum Sensing Distance: 30 feet or more
RELATED PRODUCTS
SMALL SWITCHMAT

Model 63516A
Vinyl, heat-sealed mats have a 50-foot cable terminated in bare wires.
ECONOMY CLOCK / COUNTER

Model 54060A
The economy clock / counter is a timing device that is capable of accurately recording times down to the millisecond.
INFRARED CONTROL CABLE

Model 63501CBL
Cable for Model 65301IR Infrared Control System.
Copyright © 2009 - 2020 lafayette Instrument Company. All Rights Reserved.