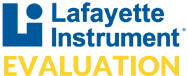 HOLE TYPE STEADINESS TESTER
Model 32011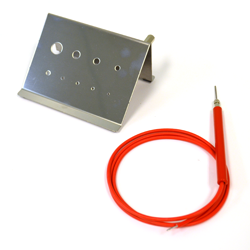 DESCRIPTION
The subject's task is to hold a metal-tipped stylus in 9 progressively smaller hole sizes without touching the sides. The effects of: steadiness of handedness, exercise, smoking, alcohol ingestion, and other factors can be observed. Performance curves can be analyzed for practice effects and fatigue.
REQUIRED ACCESSORIES
ECONOMY CLOCK / COUNTER

Model 54060A
The economy clock / counter is a timing device that is capable of accurately recording times down to the millisecond.
OPTIONAL ACCESSORIES
REPLACEMENT STYLUS FOR STEADINESS TESTERS

Model 32100
This is a Replacement Stylus for the Groove Type and Hole Type Steadiness Testers.
PATCH CORD SET

Model 58085
Patch Cords for timing and counting systems.
Copyright © 2009 - 2020 lafayette Instrument Company. All Rights Reserved.